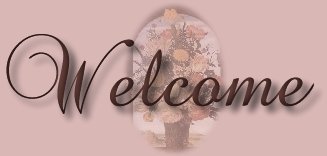 This page contains information regarding our friends. Some of them have their own webpages, so you can learn all about them directly, and for the others who don't have well, we might have a snap or two of them.

Priya's Friends Circle

This time is like no other and I would like to take this opportunity to thank all my frineds for being who they are and helping me in their own little ways to build a better life for myself.

Amar Pai
Known this guy a long time since the school years and has stood by me through the thick and thin of my life's journey so far.

Madhuri Gosh
Known her for nearly 20 years now. Our friendship started during the early school years when we used to go to the dance school together and since then we have come a long way, fighting a lot of battles and today she lives close to me too in an alien nation. Check out her homepage to know more about her and her family.

Bharat Jain
Known Bharat for as long as I have known Amar and he is a terrific person. Unfortunately, he does not yet have a homepage of his own nor do I have a snap of him. So the least that I do is put up his email address.

Priya Bradfield
Get to know her and family better from her homepage. I guess that will be the best possible introduction to her that I can possibly give you.

Raghav & Shailaja Nandayal
Well, they have been a real great and terrific sets of friends. I miss them a whole lot. When I got married I had to move to the United States and since then haven't seen them. But they are real gems. They share a bundle of joy in their daughter Sitara. Visit their homepage to learn more about them.

Amitha and Rajiv Kamath
Amitha and I have been friends a long time. Unfortunately they do not have a homepage either, so the least I could do was put up her email address.

Rajib and Lucky
They have their own homepage and that can tell you a whole lot more about them than what I could!

Since our marriage and our arrival into the USA, we have a few common friends.

Dr. Janice Stuhlman
Never heard of a more chirpy, bubbly and livelier person than her. A wonderful person to know and spend time with.

Dr. Harish Manohra and Anitha Rao
The first couple whom I met when I landed in Baton Rouge. Anitha and I have become better friends over the last two years that we've known each other. We get along like house on fire! A very nice couple to know and have fun with.

Roshani and Prasad
They are also a wonderful couple and having them for a friend has given us an opportunity to look indepth into the Sri Lankan customs and traditions. There is a lot that we have learnt from them. A very pleasant couple to be around with and spend some time with. Roshani and I became friends due to circumstances that forced us to be together. In a way I am glad that some things did happen because I made some new friends.

Ram and Shubha Penumaka
Fun to be with and great to know them. You need to be with them to belive the amout of fun we can have. They are just another of those fantastic people we know. We left New Yor with wonderful memories of our trip, during our vacation in December 1997, thanks to them.

Nija Sreenivasan
A wonderful person from India. I got to know her through my dad. Because our dad's are friends and that has led us to be good friends with her too. We had a memorable time when we visited her in Boston during our unforgetable winter vacation in December of 1997.

Fenil and Utpal Tejookaya
This brother-sister pair is amazing. Anitha, Harish, Utpal, Fenil and the two of us complete the fun-loving group. They have their own page (ie) Fenil does and you can check it out.

Dr. Sundar and Dr. Maya Vedantham
The Doctors have been good friends of Kannan's for a long time.







This page was updated on the 02nd April 1998.

You are visitor #
since this counter has been up.

This background set is a sincere thanks to Debbie